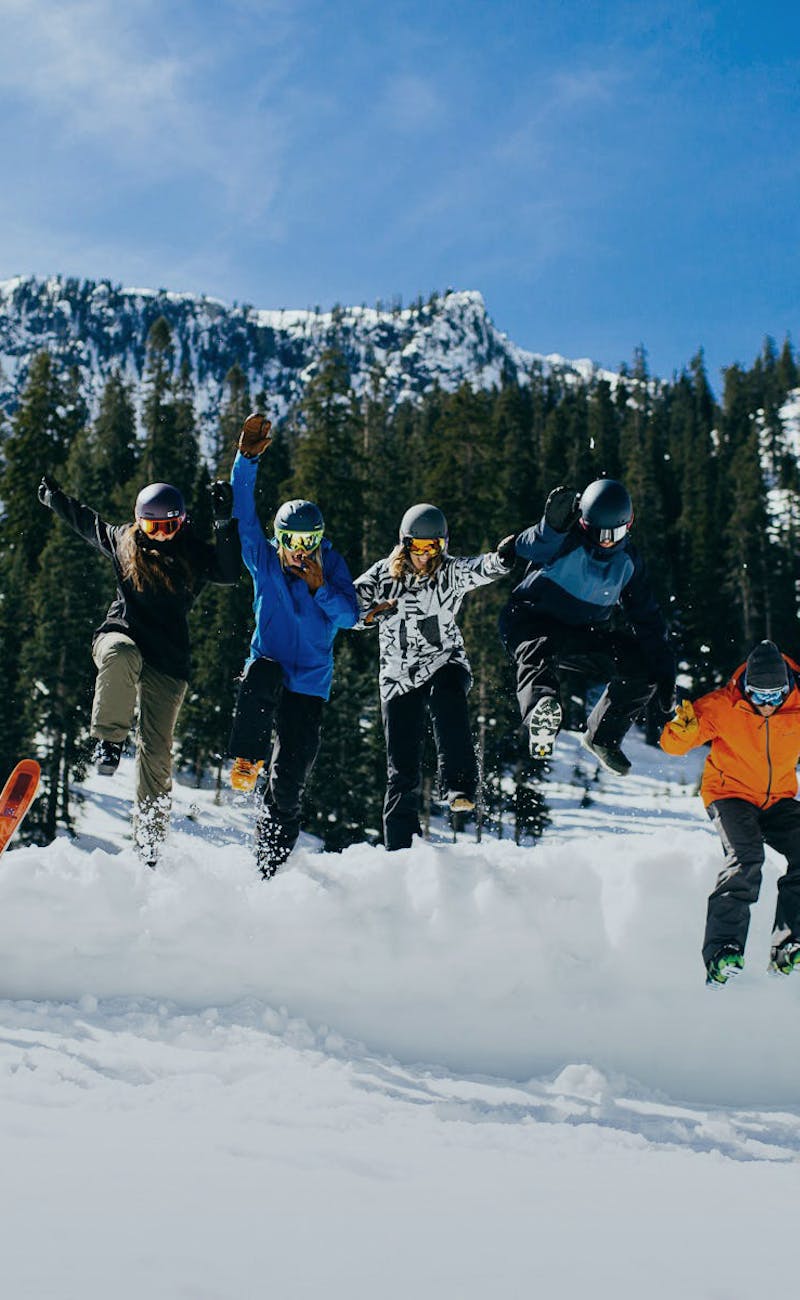 evo Community Hub: A place to connect, learn and grow
evo
Since the very beginning, evo has had a very clear mission—to make life better by building community and igniting the adventurous spirit that lives within us all. ZaneRay has been a long-standing partner with evo, supporting them in design and front-end development and translating their culture and in-store experience into their digital channel.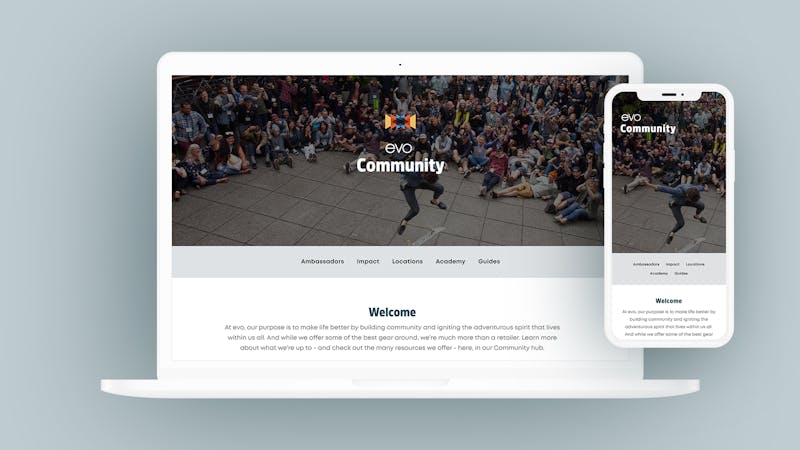 Communicating A Mission
In the latter part of 2020, ZaneRay worked with evo to help define and create the 'evo Community Hub'. This hub was created to showcase evo's mission, culture and community in action. For many years, evo has supported a number of non-profit organizations that closely align with their core values, and over time, they have built an actual community that they have invited to share in their mission.
While evo has been fostering this community and building it over the course of many years, they had never really presented it in a way that clearly communicated their community-building effort or the impact of their philanthropic efforts.
Defining A Visual Language Across Channels
The evo team had done some brainstorming beforehand and we started the project with a series of workshops to align our thinking around the challenges as well as possible solutions for how to pull it all together. These sessions led to some bigger picture thinking, resulting in a clearly defined visual language around the Community Hub that extended into the in-store experience as well as the new brand motifs. We leveraged the use of this visual language to set the tone for future creative for digital, print, and retail. These efforts led us to a defined strategy for how the digital community would be best expressed on the website.
User Experience
The outputs of these activities provided a clear direction for our work, inspiring the new concepts and designs that allowed our front-end developers to bring the new Community Hub experiences to life along with evo's development team. Beyond the branding and communication aspects of it, there was also a need to refine and enhance the user experience around some of the new offerings. It's often a question of how this type of content impacts overall site performance, and in evo's case, the Community Hub has proven to not only bolster the brand by clearly communicating their purpose and core values, but it has also had a direct impact on conversion, bounce rates and revenue.
20k+
Customer interactions
$500k
Revenue Attribution
Meet the evo Ambassadors
The new designs for the ambassador's section of the Community Hub leverage reusable components that support overlays, high-resolution images, and videos that create a more dynamic storytelling experience for the ambassador bios. The new bios pages highlight relevant brand sponsors and provide shoppable products with gear recommendations that make up the ambassador's 'kit'. There is also a slider to promote and merchandise category-specific cross-sell opportunities.
New Community Hub Offerings
The Community Hub is just that, a place where you can learn more about how to select certain types of products, meet their ambassadors, learn more about what evo cares about, access instructional videos, and be informed of upcoming events. They even offer the ability to purchase a line of products that donate a larger percentage of their proceeds to the organizations that they support.
Visualizing Core Values
In regards to their philanthropic activities, there was a desire to establish a better way to visually communicate the impact of their support as well as to measure their future efforts moving forward. The ZaneRay team worked to develop the concepts for how evo's philanthropic initiatives could be better visualized in the hub, providing data visualization designs to display an aggregated real-time view of the impact of these efforts.
Success
The new Community Hub allows evo's customers to connect with the brand in a more meaningful way by offering a clear understanding of what their purchases support while also inviting them to participate and share in their mission as members of the community. Since its launch, evo has had over 20K customers interact with the Digital Community pages and has seen a significant lift in performance as a result. Conversion rates for hub viewers have proven to be significantly higher at 4.8% versus the site average of 1.3%. Bounce rates have significantly decreased, dropping to 10.5% from the site average of 59%. To date, the evo team has attributed almost half a million in sales to the Community Hub. This addition to the site has not only impacted overall performance, but it has also given the brand a place to truly express its intent and purpose, extending the community aspects of its retail store experience online.
We love working with this team and are proud to partner with a brand that continues to invest in social equity while connecting people to the outdoors.