Preserving the past while reimagining the future
Black Diamond
Black Diamond Equipment has always been a company of adventurers, makers and users. Their spirit of innovation is born out of experience and necessity, always searching for new ways to push further while continuing to inspire their athletes and community to adventure more.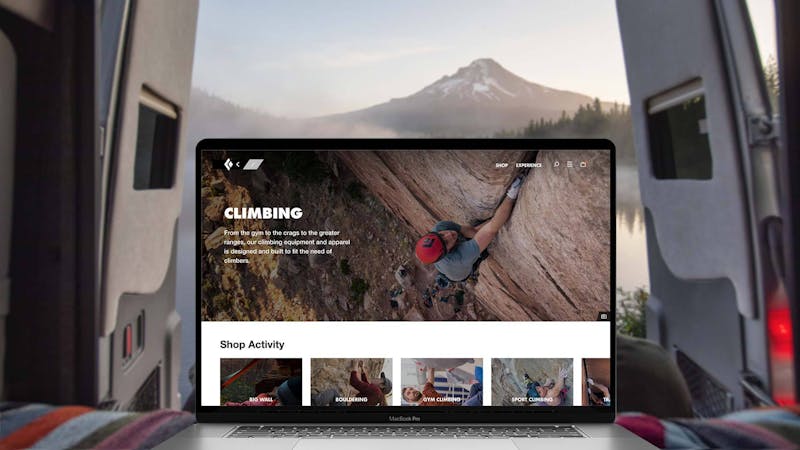 Challenge
The same philosophy applies to everything they do as a brand, and they had reached a point with their e-commerce site where their branding and business requirements warranted a more modern approach. Black Diamond is widely recognized for their world-class content, and one of the biggest challenges on the old site was how limited they were when integrating their content and stories throughout the site.
Influence of Approach
Because Black Diamond has fostered such a strong community, one of the goals was to provide a quick way to either 'shop' or 'experience' the site. If a user was looking to read stories about their ambassadors or athletes, they were presented with a clear path from the homepage to quickly get to content or products. The intention, from a design perspective, was to ensure that the essence of the Black Diamond brand was ever-present throughout the site experience.
Approach
It was determined that an API-forward headless framework would best support these requirements. BigCommerce was selected as the platform partner best suited to support a headless architecture for the new Black Diamond site given their advanced APIs that provide access to their platform. This, coupled with a flexible CMS, gave Black Diamond the capabilities they were looking for without compromising on requirements. This approach would also enable Black Diamond's US and EU marketing teams to have direct access and capability to manage the site and campaigns without having to rely on developers to make changes.
Design Approach
The intention, from a design perspective, was to ensure that the essence of the Black Diamond brand was ever-present throughout the site experience. Structuring the information architecture for a brand whose story includes heritage and legacy, technical innovation, a world-class ambassador roster, and a vast spectrum of sustainably forged products and parts, is a complicated endeavor. There is a breadth to Black Diamond's story as a brand, one that requires a flexible yet cohesive approach to ensure that you can connect those stories well, all while seamlessly integrating them into product discovery and purchase paths.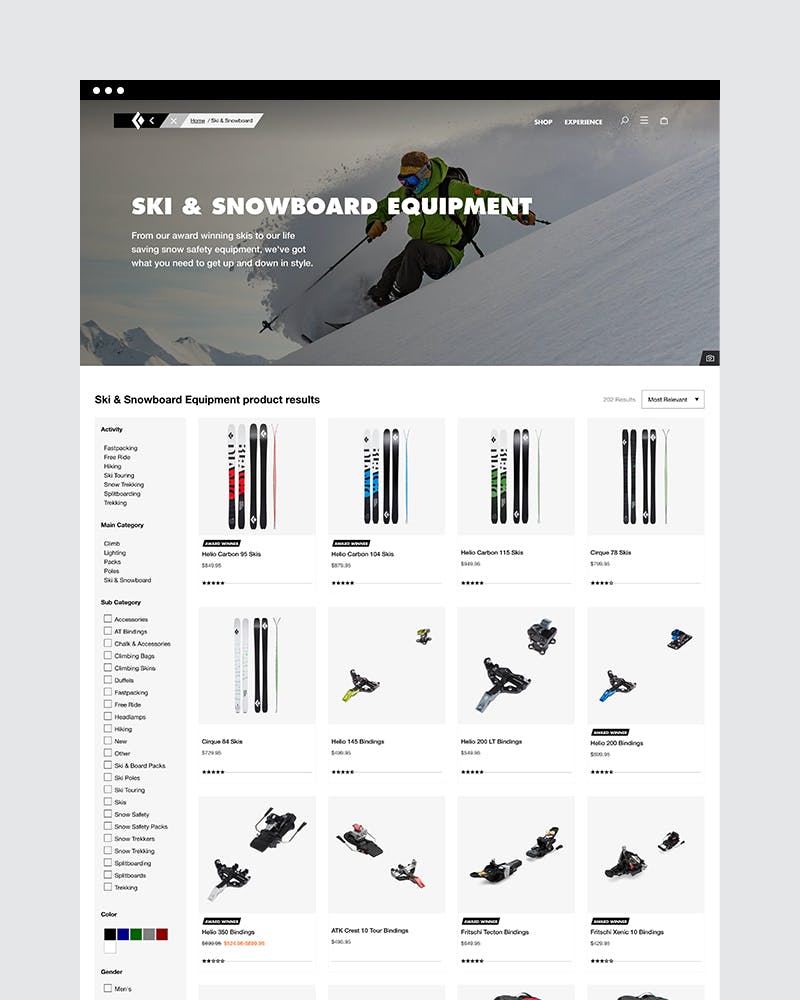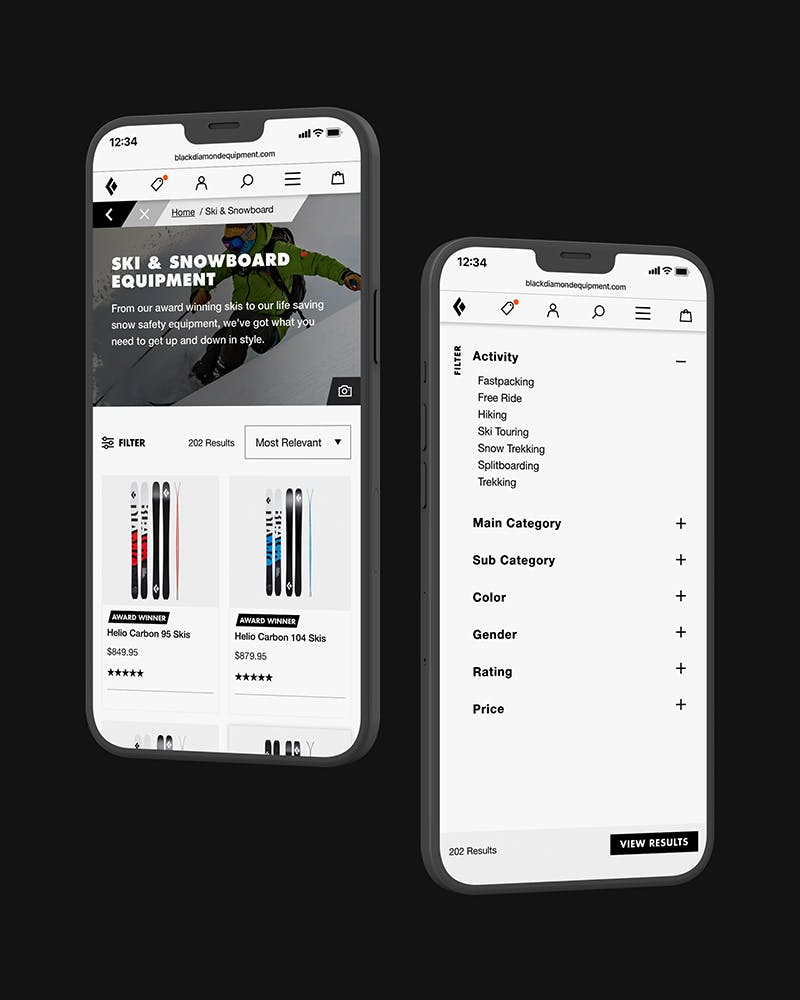 Modular Systems and A Collaborative Effort
ZaneRay established a design system in the new CMS that leveraged reusable components to create flexibility, allowing the Black Diamond team to infuse content into shopping experiences. With a headless architecture strategy, Black Diamond worked alongside the ZaneRay team to integrate other solutions including BigCommerce, Prismic CMS, a 3rd party search platform, migration of reviews, a new ESP, and a custom Pro customer program already established by the brand.

Success
For a heritage brand like Black Diamond, evolution is a delicate process. Introducing a way forward that dually supports commerce and branding needs requires a framework that is extremely flexible and modular. The headless framework, combined with a flexible design system, provides Black Diamond's team with the right levers and tools needed to fine-tune their digital experience, evolve and grow their digital channel, and support future branding needs.