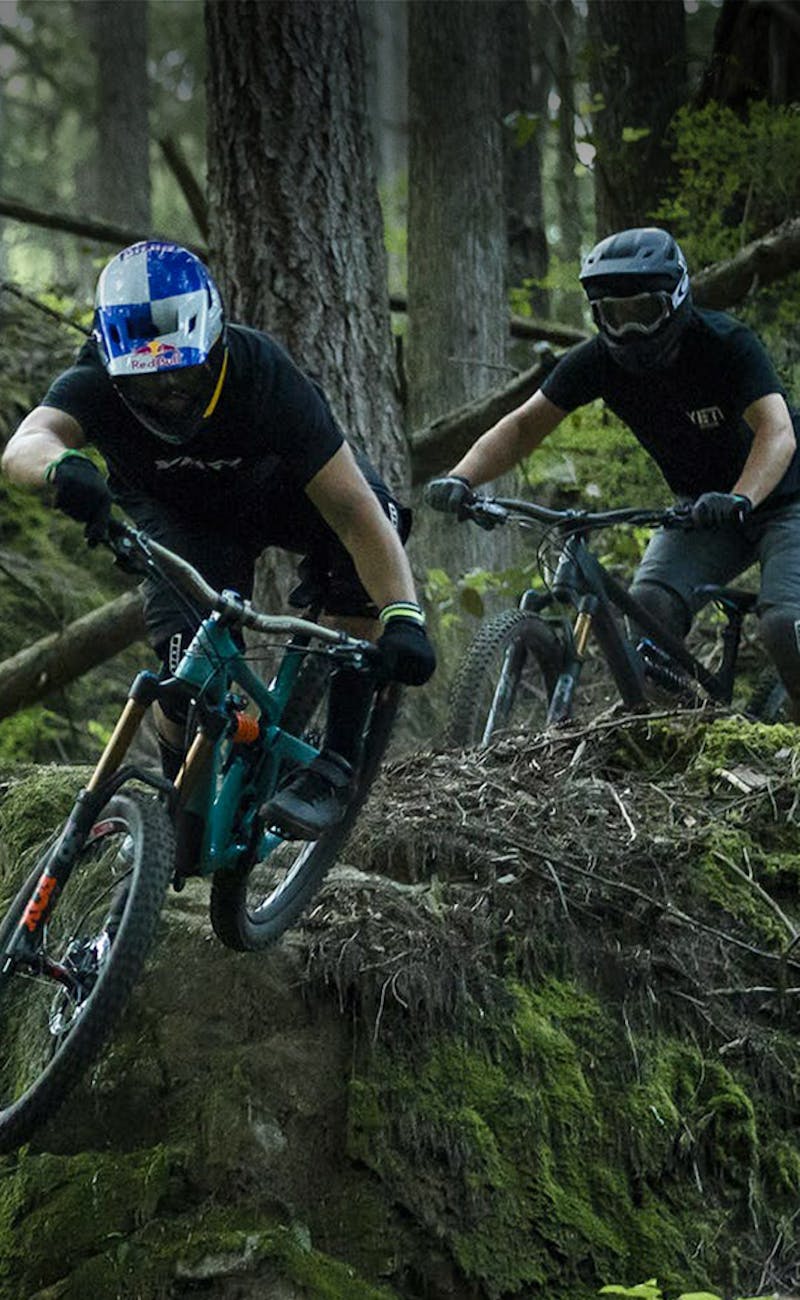 Competing on new digital ground
Yeti Cycles
Every once in a while, you have the opportunity to work with a partner who is bold enough to take the risks that others won't take. Yeti Cycles has been setting the bar and breaking the rules for years.
Services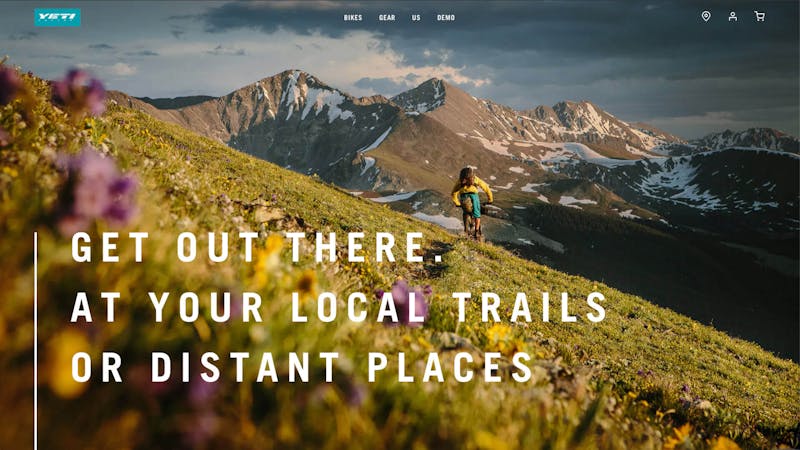 Challenge
Yeti had a great-looking website that represented the brand well. However, new features implemented over time created a fragmented and tangled technical backend that posed significant challenges, requiring the support of a developer in order to make any updates to their site. Having recently completed a brand identity refresh, Yeti Cycles was looking for a partner to help them translate the subtle nuances of their new messaging framework into a more compelling and dynamic digital experience, while also gaining the ability to easily manage content and product updates on their own.
Influence of Approach
The broader intent of the new website was to continue growing and connecting with the loyal community that Yeti has cultivated over the years by presenting world-class content of their excursions and race results, sharing the experiences that come with ownership and selling products along the way.
Our Approach
In order to support a structure that best supported their needs, we determined that a headless framework would allow the Yeti team to leverage the full capabilities of a robust CMS. Given the challenges that the marketing team had experienced on their previous site, our goal was to create systems that would maximize marketing velocity and extend our design and development efforts beyond the site's launch. The new website allows the brand team to leverage a design system supported by a library of reusable components, allowing them to create new pages with existing components while also having the ability to add new ones as future needs arise.
Design Approach
Our team's focus was to create a more cohesive visual narrative, amplifying the brand in an authentic and meaningful way by expanding on the cultural nuances that must be spot on for a brand like Yeti Cycles. The lines are drawn with absolute intent and precision while being mindful not to overcorrect or imprint when the objective is to enhance versus redesign.
Sustainable and modular design
Leveraging our design system, reusable components, and BigCommerce product data, the Yeti team has been able to build highly immersive and interactive new pages within minutes. They can also automate the launch of product releases, completing the work in advance and scheduling it to go live at a future date and time. This pliable framework will continue to support Yeti's brand and business needs as they evolve and grow.
Technology Solutions
Bikes are complex, and they inherently present a vast spectrum of customization and upgrade possibilities. Organizing the data to support these configurations is a monumental task on its own. Creating backend systems that establish relational applications of these data sets is a significant and highly technical effort, which was the case on the Yeti Cycles site. Middleware was created to connect the data to the applications that are leveraging it.

Success
Since the launch of the new site, the Yeti marketing team has been able to launch two new bike models, one special-edition model (which sold out within 2 hours), and four carry-over models with new components and colorways. They have also launched their full 2021 apparel line and Yeti/FOX Factory Team Collection, updated race results in real-time, built out multiple new site pages, and uploaded new products.
44.6%
Increase in sessions
34.8%
Increase in pageviews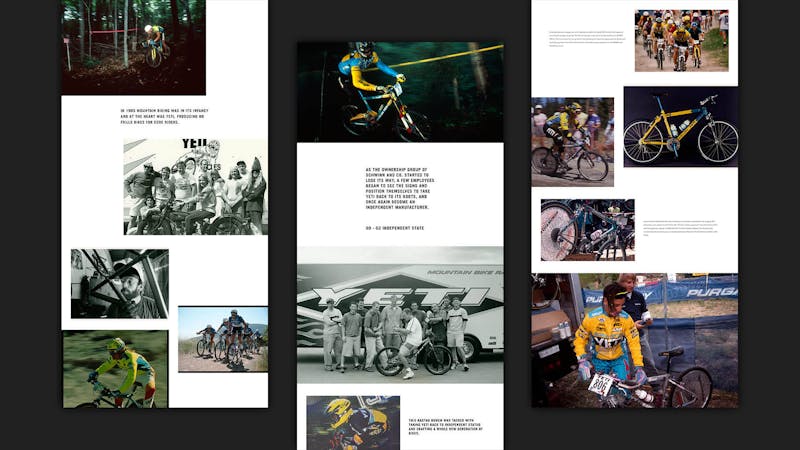 Reinforcing the brand through storytelling.
Yeti's community is extremely devoted and frequently engages with the brand. They regularly visit the site for race coverage as well as in-depth stories about their ambassadors and riders. The Stories section of the website was designed to allow the audience to intuitively discover the unique brand culture and community that Yeti has cultivated over the years. These pages offer a flexible framework to highlight photography along with their stories.
Conclusion
As we continue working with Yeti Cycles to support their ongoing e-commerce needs, we are now able to build on a framework that allows their team to leverage the systems and components that support their ability to fully manage their site, which then enables our team to look ahead at what's next.