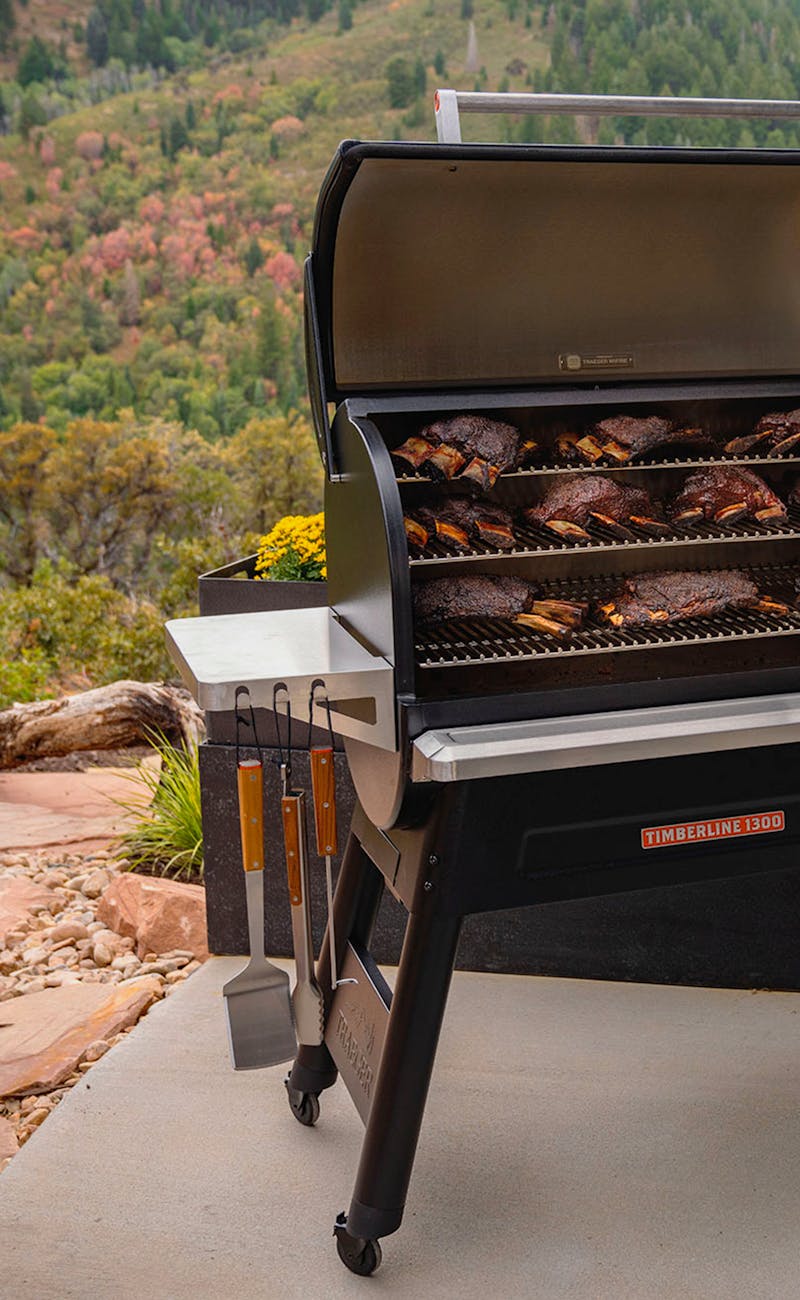 Welcome to the new 'Traegerhood'
Traeger Grills
Traeger invented the first wood-fired grill in Mt. Angel, Oregon over 30 years ago and has successfully been converting gas and charcoal grillers ever since. They have done a great job of introducing consumers to the benefits of wood-fired grilling and building their 'traegerhood' community of passionate devotees.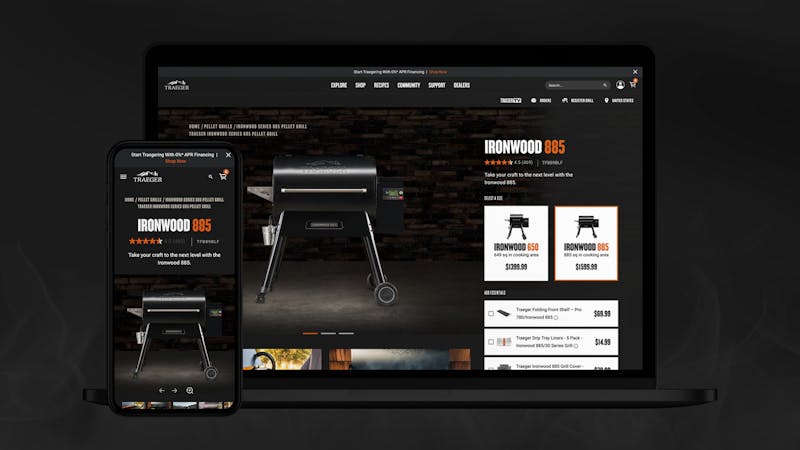 Challenge
Traeger reached out to ZaneRay to help design a new ecommerce site that would better infuse more of the brand into the shopping experience throughout the site. When Traeger contacted us, they had just completed their replatforming effort, having implemented a more modern technical stack that would enable our team to design more immersive and dynamic brand experiences. They were also looking to improve the overall customer buying experience now that they had the technical framework to support it. Additionally, they were looking for tools and solutions that would minimize the learning curve, clearly communicate the grill technology, and introduce consumers to the lifestyle and community that comes with ownership.
Influence of Approach
The grills are presented as objects of beauty and we wanted the user experience to reflect that by designing more elegant ways of presenting the products contextually, introducing a more immersive and dynamic brand experience as one scrolls through the pages. Another goal was to integrate the lifestyle elements that Traeger has built around their products, introducing new customers to the notion that they are buying into a lifestyle that begins with the purchase of a Traeger. This 'membership' includes access to a new world of recipes, cooking classes, and a wide variety of content that communicates that you will be well-supported as you immerse yourself into a new world of grilling.
Approach
Our goal at the outset was to take an iterative approach in rolling out the new designs, enhancing specific sections of the site. Our teams continue to collaborate closely and there is a constant flow of enhancements, improvements and unique branded experiences that are being implemented as they are completed. There is no waiting and no big reveal, the site just continues to become more engaging and exciting each time you visit.
Design Approach
Our design approach and intent was to introduce a much stronger visual narrative for the brand, introducing dynamic and dimensional animations and transitions that make the site feel like it is breathing and alive. We achieved this by utilizing Traeger's existing content to design experiences that seamlessly connect educational, technical and community content to product. The Traeger team had already created a number of components to launch the initial version of the site, however, we have needed to create new reusable components to support the new designs, utilizing them as needed across the site.
Prototyping as a practice
Because ZaneRay is both a design and development agency, we've been able to take our designs a few steps further to better support Traeger's development team by creating high fidelity prototypes of the more immersive experiences that more effectively showcase the design intent of the experience. This has created a much more efficient way of working, accelerating the development process by limiting the amount of error and effort that is often experienced when attempting to decipher and translate dynamic web experiences using static images.

More to come…
As we continue to work closely with the Traeger team, our plan is to keep improving the user experience on the site by adding new designs, introducing new experiences that will continue to improve and refresh the user experience each time one visits the site. We'll continue to provide updates as they roll out…more to come.