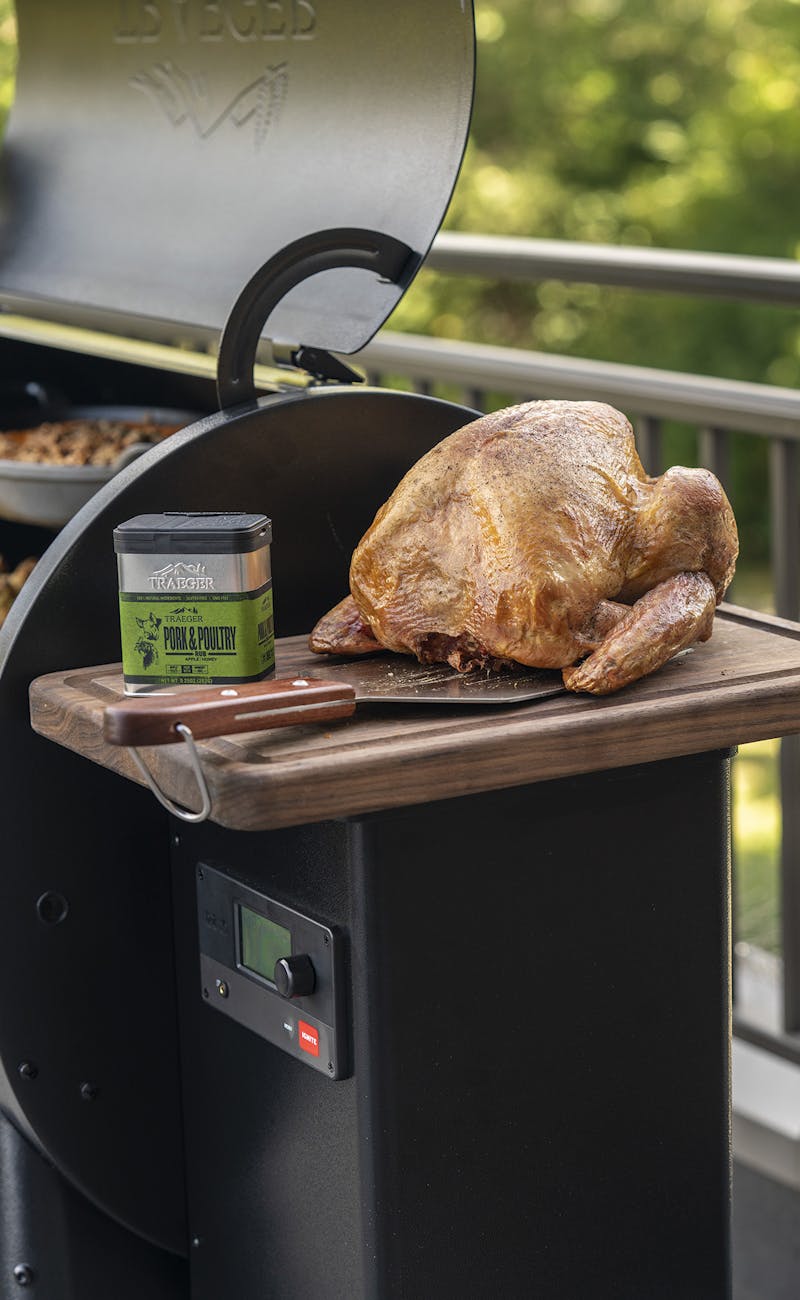 A Guide To Thanksgiving, brought to you by Traeger
Traeger Grills
As we continue to work with the Traeger team in creating new designs for their website, the most recent Thanksgiving page showcases how our teams are able to work together to efficiently build out these more robust pages on the site.
Increasing marketing velocity
With a solid design system in place, our teams are able to leverage many of the new features, services, designs and reusable components to more efficiently design and create fully customizable pages and experiences targeted towards key marketing events and holidays.
A 'microsite' experience
The Thanksgiving page operates more like a microsite that was built primarily for those who are already active members of the Traeger community. The page offers a number of options to support the full scope of planning a Thanksgiving meal cooked on a Traeger.
Combining features and services
The page features a downloadable Traeger Thanksgiving menu as well as a customizable menu builder that allows users to build out their own menu and download it in a PDF file. Additionally, there are pro-tip videos on how to cook a turkey, Thanksgiving specific cooking events and classes, activity books for the kids, and even the ability to purchase many of the ingredients required for the recipes through Traeger Provisions.
Reuse and repackage
The inspiration for this page came from their 'Traeger Guides' page and our team was able to expand upon some of those concepts to create something custom and new. The end result is a holiday-focused brand experience that reminds you that Traeger sells a lot more than grills, they are selling a lifestyle that values and supports gatherings with friends and family around great food and drinks.